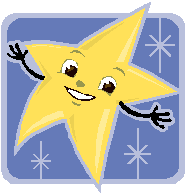 Alison's Diary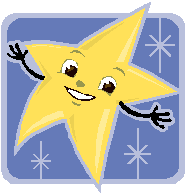 Alison's diary of events.
2007:
Feb 1st - We found out that we were having a baby.
Feb 22nd - This was the first ultra sound of the baby. The heart and limbs are developing. All blood tests are good and there are no concerns.
March 23rd - We had another ultra sound for diseases, and disabilities. The u/s came out great and there are no health concerns with the baby.
April 10th- My sister Shelia, Debbie, and my mom sent a bunch of new clothes down for the baby. They were so cute. Can't wait until she can wear them.
April 24th - We had another set of blood work, for HIV, blood type, etc and all tests came out negative.
May 15th - We found out we were having a girl. :) There are 3-D pictures of her in the photo gallery. Tim came along for this visit, but did not pass out (not funny - editor).
May 23rd - I was taken out of work for complications, but we are doing well. I do not plan to return to work in the fall. I plan to stay home and take care of her.
June 21st - I had a bunch of blood work and all of it came out well. There are no concerns with me or the baby.
June 22 - Head Start had a baby shower for me, and we got a lot of nice things.
July 5th - I had the glucose and anemia test and both were negative. We are doing well, baby is growing now.
July 17th - My parents brought down a cradle that we all used. It is white with bunnies, she's gonna love it.
July 18th - I am 28 weeks now and we had another u/s and everything is going really well. Tim also came to this appointment. The baby is 3 lbs now and 14 inches. She's gonna be huge...Yikes!
July 20th - We installed a stand-by generator so that Mom and Baby do not have to endure any discomfort when the power goes out!
July 30th - The baby is kicking all over the place, she may be a gymnast.
Aug 1st - We took a tour of the hospital, and it is all so real now.
Aug 5th - Grandma Starr (Tim's mom) gave the baby two new books, a plate, and a rattle that was Tim's.
Aug 15th - We had another u/s and all looks really good. We are at week 32! She is about 5 lbs now. She also has some fuzzy hair.
Aug 16th - We finally got the crib all together and decorated in "Winnie The Pooh." See Pictures.
Aug 20th - I joined a local Mom's group in town. It was great getting to know new moms.
Aug 20th - Grandma Alcan gave the baby a new stuffed animal and a star. It is the "Shining Stars" website. It is pretty neat. You can name a star after your child.
Aug 25th - Getting a bit restless and uncomfortable. It is getting harder to sleep and move around. I feel like a "big pumpkin" :)
Aug 29th - We had another doctors appointment and I am going every week now. They may be a bit off on the due date, so it may be earlier than we think. I am ready to get the show on the road. I am 35 weeks now!!!
Sept 4th - We had another doctors appointment for a strep b test and an exam. It is getting closer, with about a month to go. We are counting it down. She is 6 lbs and 1 oz now!
Sept 11th - There are lots of people who have sent the baby gifts. We just want to say thank you!
Sept 12th - We had another doctors appt and had some complications, but we are ok. I need to go to the hospital 2 times a week to be monitored and then see the doctor. There is only two more weeks and then they are going to induce me, so that we are both ok. I will not go to much past the end of the month. I am 37 weeks now and she's almost ready to come:) The strep B came out positive, and I will need medicine when she comes.
Sept 16th - My four sisters gave me a shower and we got a lot of nice things. We want to say thank you to all for the wonderful gifts. It was nice to have everyone to our home. See pictures.
Sept 17th - This is our 7th wedding anniversary.... We celebrated with a nice dinner before the baby comes.
Sept 18th - We are off to get monitored at the hospital and have a U/S and some more blood work, we are doing great. It's part of what we need to do to be healthy. I need to do this twice a week until the 30th. If all goes well, they will induce on October 2nd. So we should have a baby by then. I didn't make any doctors appointments after this, I am hoping I won't need them. I am 38 weeks now and ready to go! Our bags are packed and the car is filled with gas...
Sept 19th - The baby weighs 8 lbs now, and almost ready to meet everyone in the new world. We are getting excited now and counting down these last 13 days. Hopefully soon we will have pictures of the new arrival.
Sept 21st - The baby wanted to come early and she was born at 5:20 pm on Friday (9/21/07). She weighed 8 lbs and 5 oz and measured 21 inches long. We are all doing well and are glad to be home. We did not make it to our original inducement date of 10/2.... Please see pictures of the baby!!! Her name is Morgan Marie Starr!
Sept 27th - The baby went to the doctors for the very first time. Everything was wonderful. She is back up to her birth weight. We also went for our first walk in the stroller.
Oct 8th - The baby and I went to Hannaford on our own, and she slept the whole time.
Oct 18th - We went to our first playgroup with the mom's group and met a lot of great people. We are 4 weeks old now! We had a great time.
Oct 19th - We went to the doctors and baby weighs 9 lb and 12 oz now. She also grew 2 inches. We are growing and are healthy.
Oct 31st - Happy Halloween. See more pictures of Morgan on the website. Grandma Starr came to visit and we made Halloween cookies. We are all ready, if we should ever get a "trick or treater." Have a great Holiday and Be Safe!!
Nov 22nd - Happy Thanksgiving We went to Grandma Starr's for the Holiday and had a great time. Please see our Thanksgiving pictures.
Nov 30th - We had our first set of shots, she did really well. Grandma Starr was there to make it better.
Dec 17th - Our First Holiday Party. We got to sit on Santa's lap and we received a present. We had a lot of fun. See our pictures.
Dec 24th - Was our special Christmas with the baby. We opened our gifts to each other and for the baby. She smiled and played as we opened the gifts. TOO Cute!
Dec 25th - Merry Christmas. We went to the Alcans' house for the holiday and had lots of fun. Thank you to all that got Morgan a gift. We just love all our things. She is SPOILED!
Dec 28th - We had another Christmas with the Starrs at our house. See new pictures. We had lots of fun and she got a lot of nice things. Thanks so much, we love everything.
Dec 30th - This was our first night in the crib. She fussed a bit, but finally settled down at 12:30 and slept until 7:30 am.
2008:
Jan 1st - Happy New Year. Enjoy 2008!
Jan 2nd - Morgan has found her voice and chats all the time now.
Jan 5th - Morgan's Baptism. Please see pictures. We went to the Alcans' afterwards for lunch.
Jan 31st - Morgan had her 4 month shots today. She did really well. She weighs 13 lbs, 13.5 ounces. Her height is 26 inches. She is getting so big.
Feb 1st - She is enjoying some "Tummy Time" on the counter, she loves it. Note: We were right there with her :)
Feb 5th - She just started with her first food, it was rice cereal. Yummy!
Feb 7th - Morgan is trying to turn over....
Feb 10th - She is getting ready for her first overnight trip, on Feb 15th with grandma and grandpa Starr. She will be there two nights :) She has her own suitcase...
Feb 15th - Baby's first night away from home: Grandma and Grandpa Starr came and picked her up at 11 am, and we packed the car and off they went for the weekend. I only cried a little bit.
Feb 26th - We started to take naps in the crib, it was a hard few days, but she is doing better with it.
March 2nd - Mommy was in the emergency room and found out she has a kidney stone, it is being removed on 3/7/08.
March 5, 6th - Getting ready for the big surgery on Thursday. Nanny and Poppy Alcan are coming on Wed and the Starrs on Thurs. Morgan will have lots of fun with all of them.
March 7th - Had the surgery and doing ok. We will get lots of rest. I still think having a baby was easier!!
March 15th - Morgan has begun to hold her own bottle...
March 23rd - Happy Easter! We went to the Starrs for Easter. Morgan saw her cousins there. We had a great time. See pictures.
March 27th - Morgan had her 6 month shots and check up. All is going well. We are going to start trying more baby food! She weighs 15 lbs and 11 ounces and is 26 inches tall.
April 5th - Morgan has started to get two bottom teeth. Very tiny....
April 13th - Morgan is making talking sounds and screaming in her Exersaucer.
April23rd - Morgan is starting to sit up by herself now.
May 11th - Happy Mother's Day!! We had a great one!
May 15th - Morgan tried a bitter biscuit today. She liked it!!
May 17th - Morgan is rolling over and getting into things.
June 2nd - Morgan is sitting by herself.
June 7th - Morgan's first swing ride.
June 12th - Morgan had her check-up at the doctor's. She weighs 17 lbs 6 ounces and is 29 inches tall.
June 15th - Happy Father's Day!! We had a great one. We went to the Starr's.
June 17th - Morgan's first dip in the pool; she loved it.
June 19th - Morgan's first swing at the new Ballston Spa park, her name is there and a plaque. See pictures.
June 21st - Morgan is 9 months now and trying to crawl.
June 24th - Morgan's first trip to the store sitting up in the cart. No car seat.... Then went to Friendly's with mom and dad.
July 1st - Morgan's first time in the sand box, she loved it!!
July 5th - Morgan has 5 teeth now - three on top and two on the bottom (the bottom ones started coming in three weeks ago).
July8th - Morgan is eating all kids of fruits, Jell-O, animal crackers, and vegetables. She is feeding herself.
July 12th - Morgan and I went to the "Geyser Sprinklers" to play in the water.
July 15th - MacKenna (Morgan's cousin) came and we went to the County Fair. We joined Aunt Becky and a friend there!
July15th - Morgan had her first real bath in the bath tub, with MacKenna.
July 21st - Morgan is 10 months old today.
July 26th - Morgan playing with her new "Sprinkler" Nanny and Poppy Alcan got for her. She loves it and the grass too.
July28th - Morgan's first time in a real pool, at the Milton Town Pool.
Aug 4th - Morgan can hold a sippy cup on her own.
Aug 15th - Morgan has two more teeth, and now has 8 in total. We will visit the dentist soon.
Aug 22nd - Morgan is in her "new car seat." She really likes it.
Aug 29th - Morgan got a walker and a new toy chest for her birthday. (From grandparents Alcan)
Sept 19th - Morgan needs to have eye surgery for her clogged tear duct. Set for Nov 12th at Albany Med.
Sept 21st - Morgan's First Birthday at Kelly Park. She loved it, despite the wind...
Sept 22nd - Morgan had her first "cold" of the year, we are all recuperating from the party.
Oct 3rd - Morgan had her "One Year" appt at the doctors, she is 20 lbs and her height is 30 inches long.
Oct 9th - Morgan went to the allergist and we are still allergic to milk and eggs. We are still on a special formula until 18 months. We go back in March.
Oct 15th - Morgan had her eye surgery for opening up the blocked tear duct that made her eyes always water, and everything went well. We are recuperating at home and doing well. It was at Albany Med and we were in and out in about an hour.
Oct 21st - Morgan is 13 months old today!
Oct 29th - She had her first Halloween Party to go to. She was a pumpkin. She didn't like it very much. It was SNOWING!
Oct 31st - Happy Halloween 2008!! We went to a few houses to trick or treat. It was pretty quiet here in the neighborhood!
Nov 3rd - We are going for our Holiday pictures at Sears :) Re-scheduled for 12-1-08
Nov 8th - Cousin Addie was born (daughter of Becky - Tim's sister - and Devan).
Nov 27th - Happy Thanksgiving! We went to the Starr's for the holiday. See pictures.
Dec 5th - My new sled, I love it. With my new snow suit.
Dec 7th - I am attempting to walk and stand all over.
Dec 10 - My picture with Santa at the mom's holiday party!
Dec 21st - Morgan is 15 months old now.
2009 - Happy New Year! In January Morgan is walking all over the place. She loves hide and seek with Daddy. In February she stopped using bottles, and now drinks from a cup by herself. She also started eating with a spoon by herself.
The Saga of Alison continues - see her MySpace page
This site was last updated 10/03/09